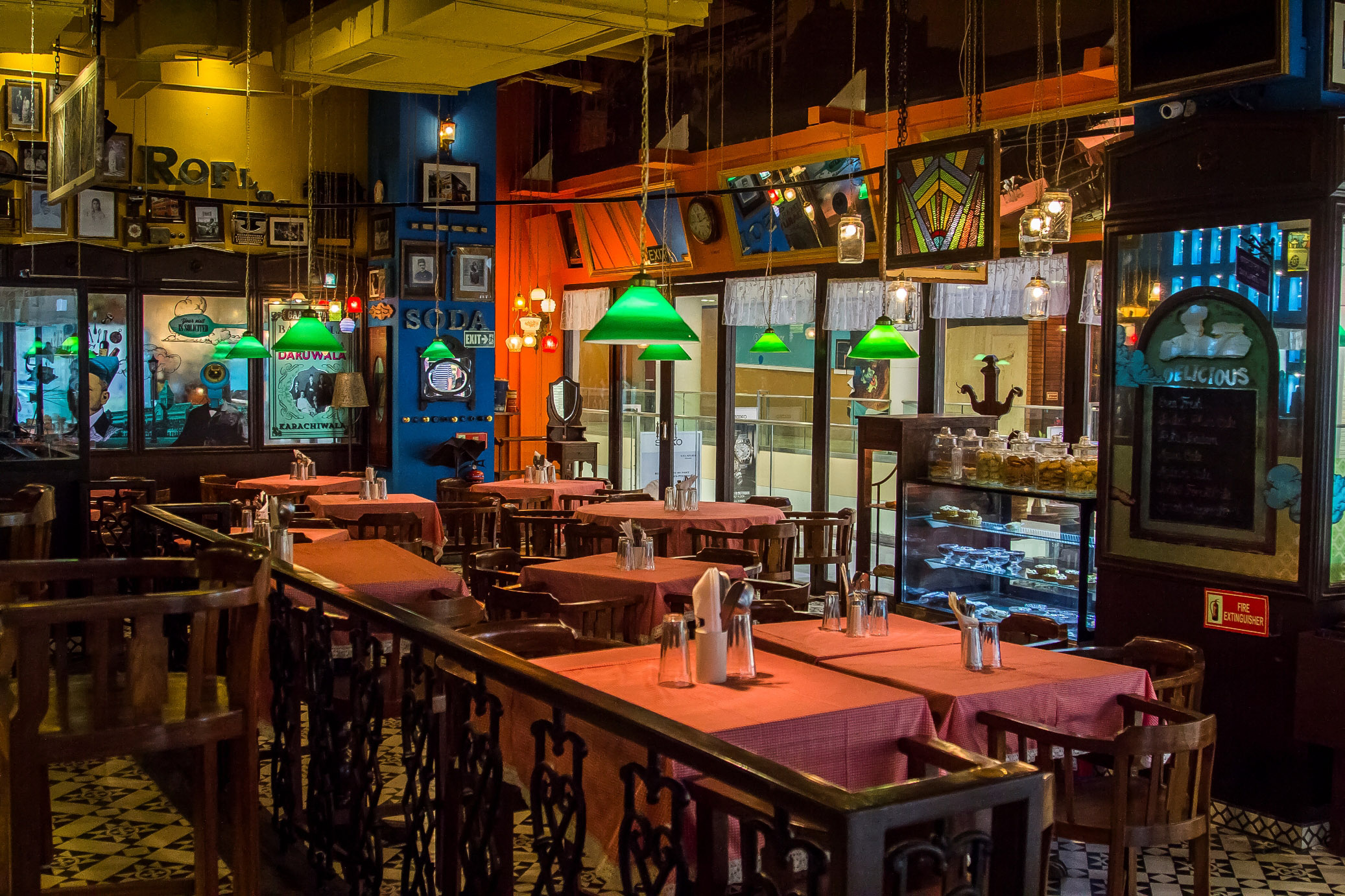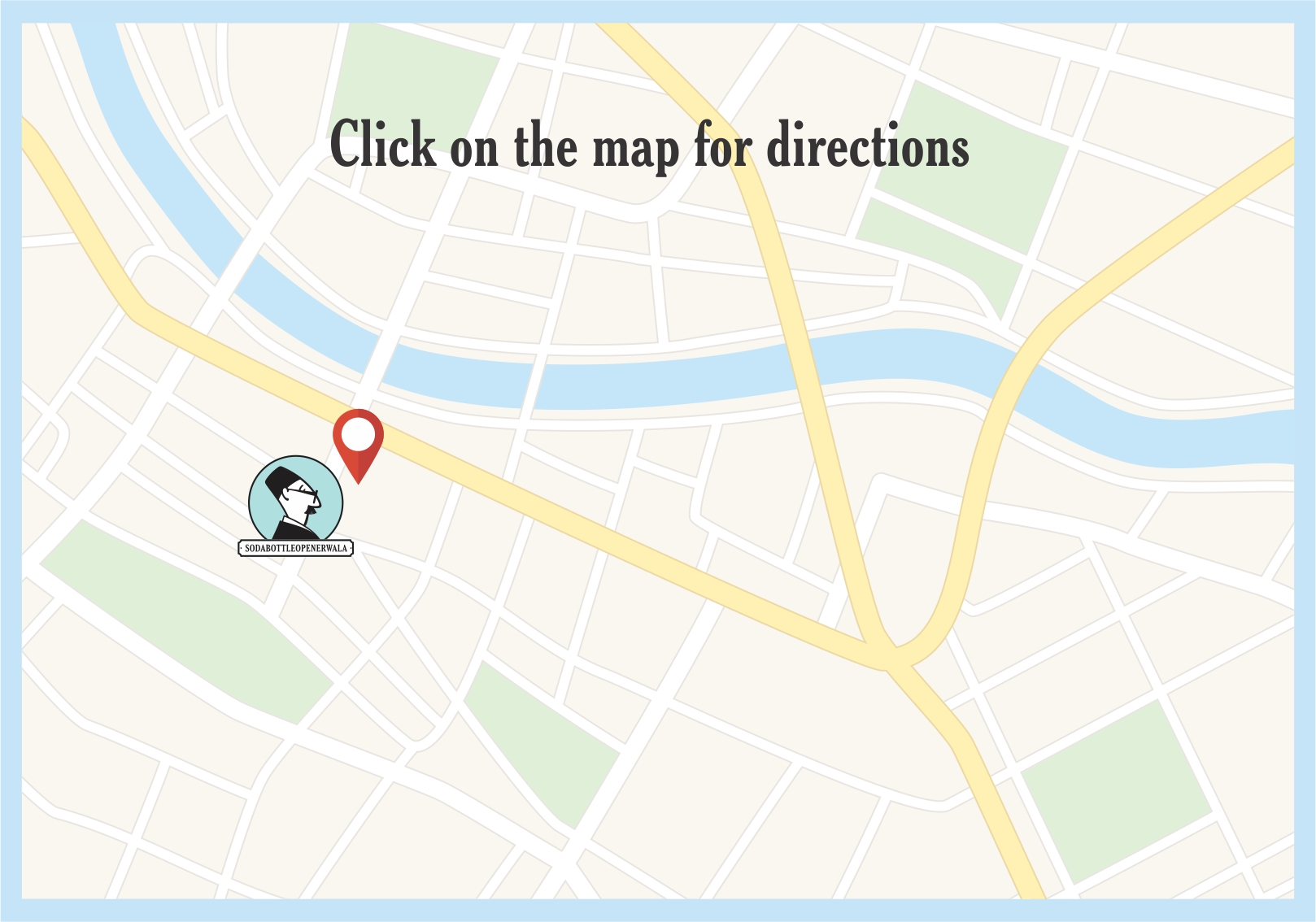 SodaBottleOpenerWala Khan Market is a casual all-day café serving Parsi and Bombay inspired Indian Food. We've a full bar setup and the signature cocktails are a must try. We're children and vegetarian friendly.
We usually don't take reservations unless it's a special occasion and that too before 1230 noon for lunch and before 730pm for dinner. It's best to speak to the manager if you're planning a special occasion (we offer complimentary shots and a nice cake for guests who celebrate their B'days and Anniversaries with us).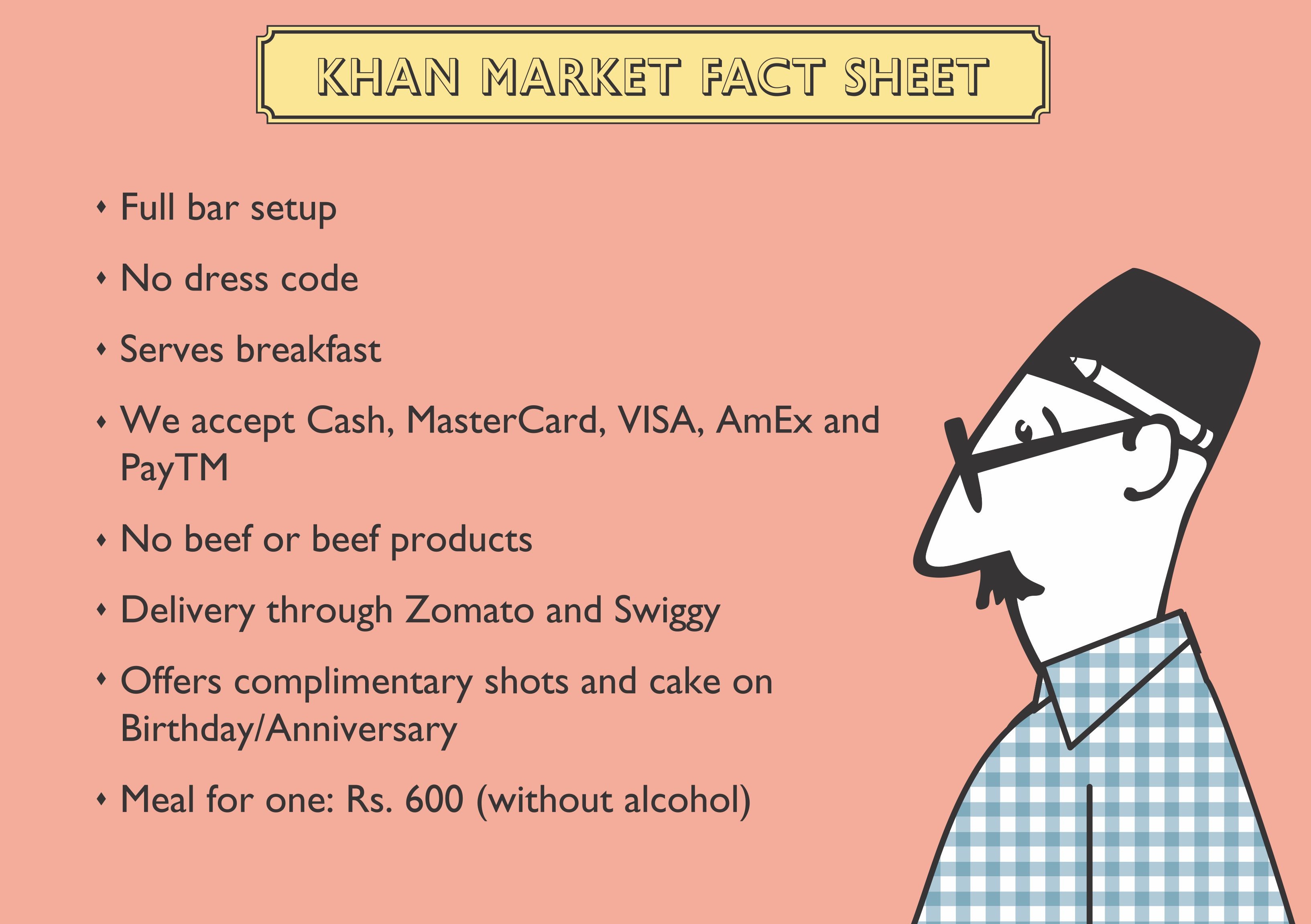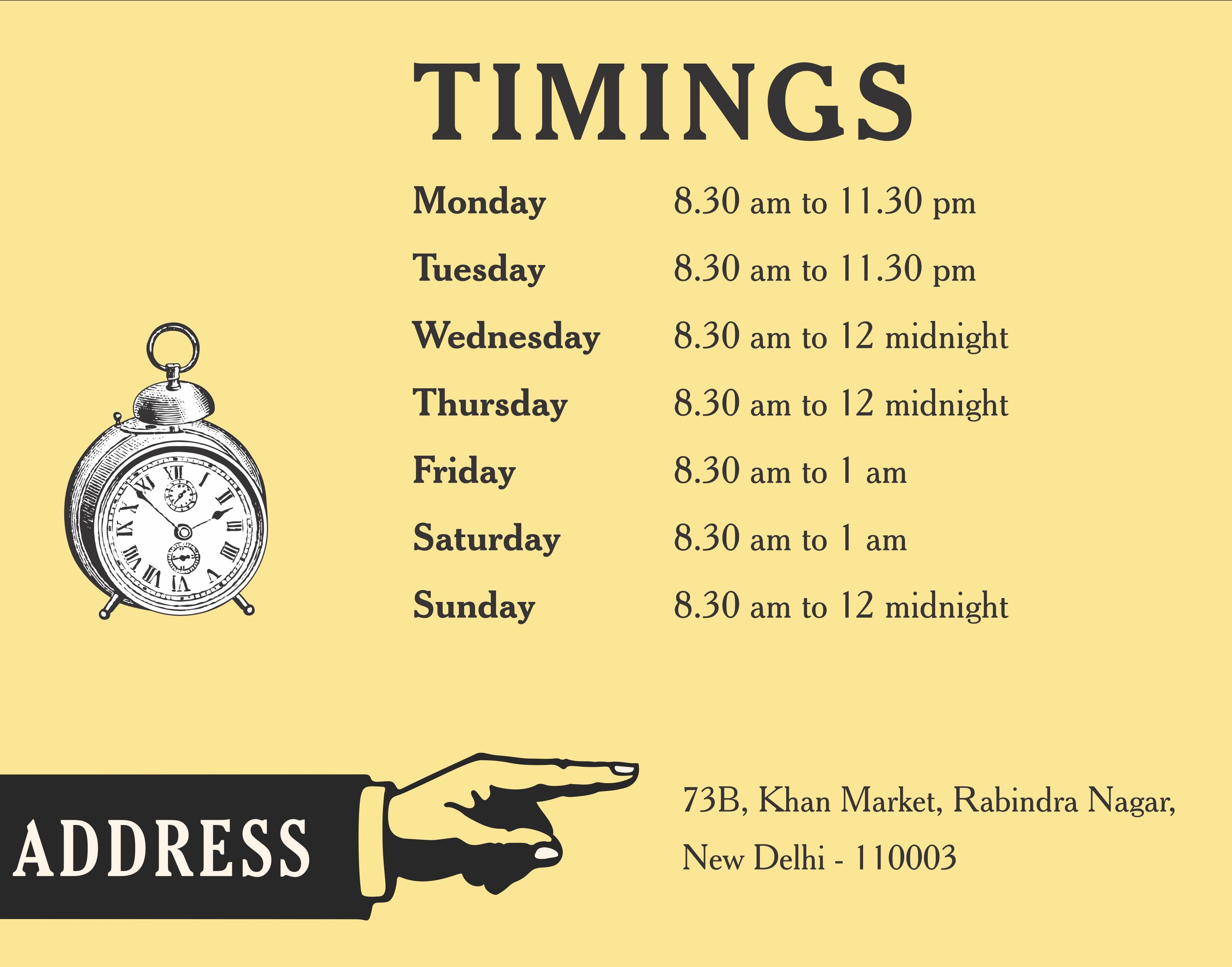 Phone ‭9810877701‬
Not To Be Missed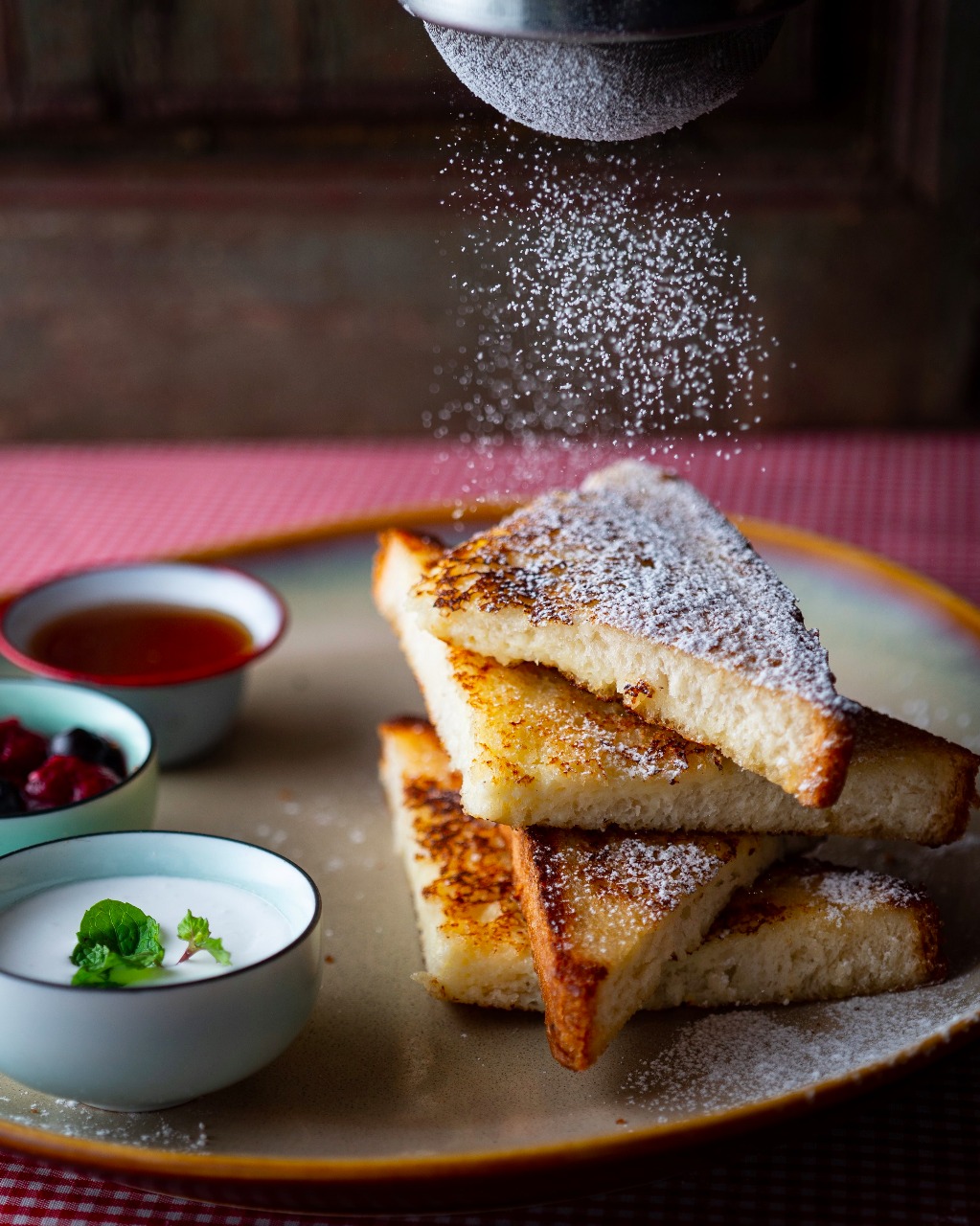 Monday to Sunday Breakfast 
We serve breakfast everyday from 830 am to 12 noon. Breakfast at SodaBottleOpenerWala Khan Market is a great way to start your day early with business meetings or catching up with friends or simply just being by yourself reading a book and sipping some Chai. It's great value for money and the must-tries are Pancham Pooriwale Ka Poori Bhaji, Paneer Akuri, Bun Maska, Keema and Ghotala Pav, Eggs to order, French Toast, Chai, Coffee and an excellent Cold Brew.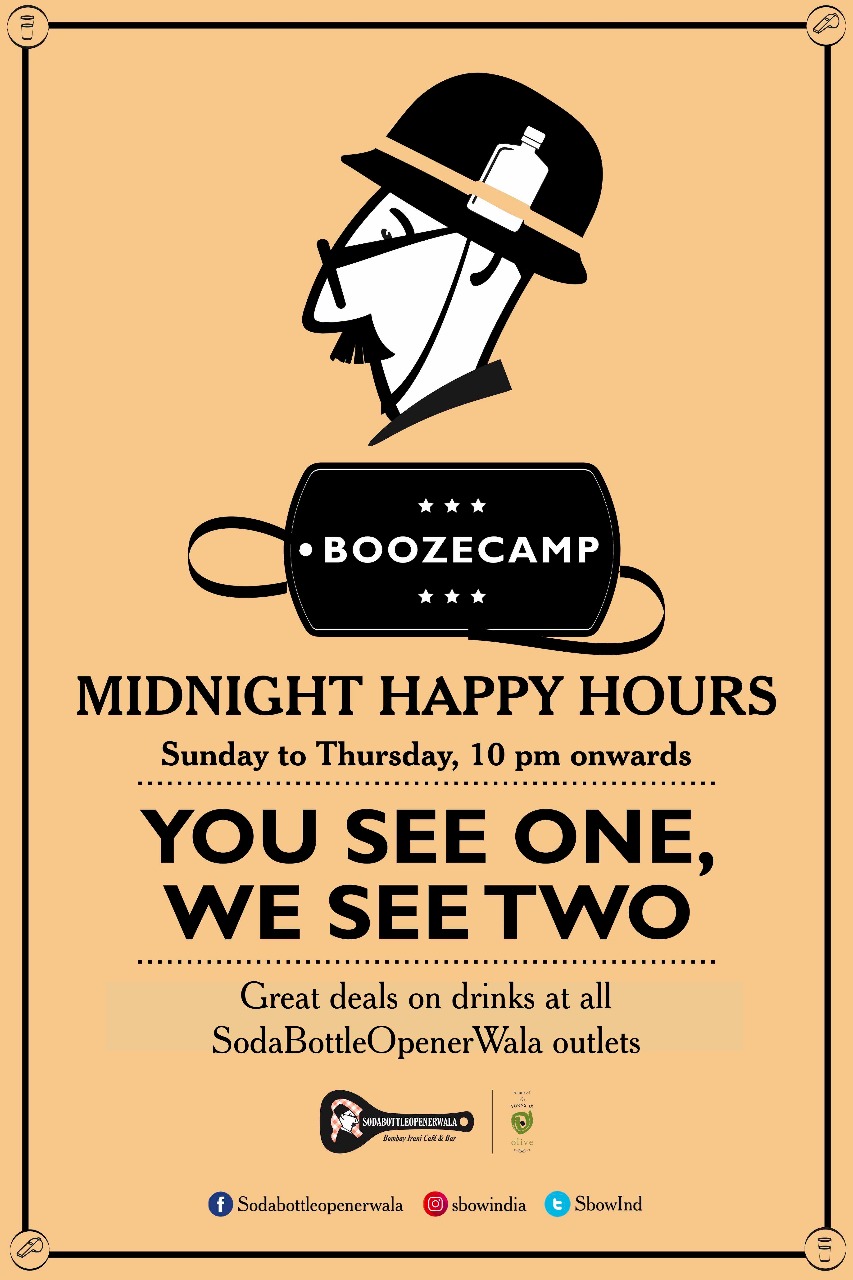 Midnight Happy Hours
This's probably the best late night deal you'll get in Khan Market. Buy One Get zone Free on Budweiser Draught and Signature Cocktails, every Sunday to Thursday 10 pm onwards.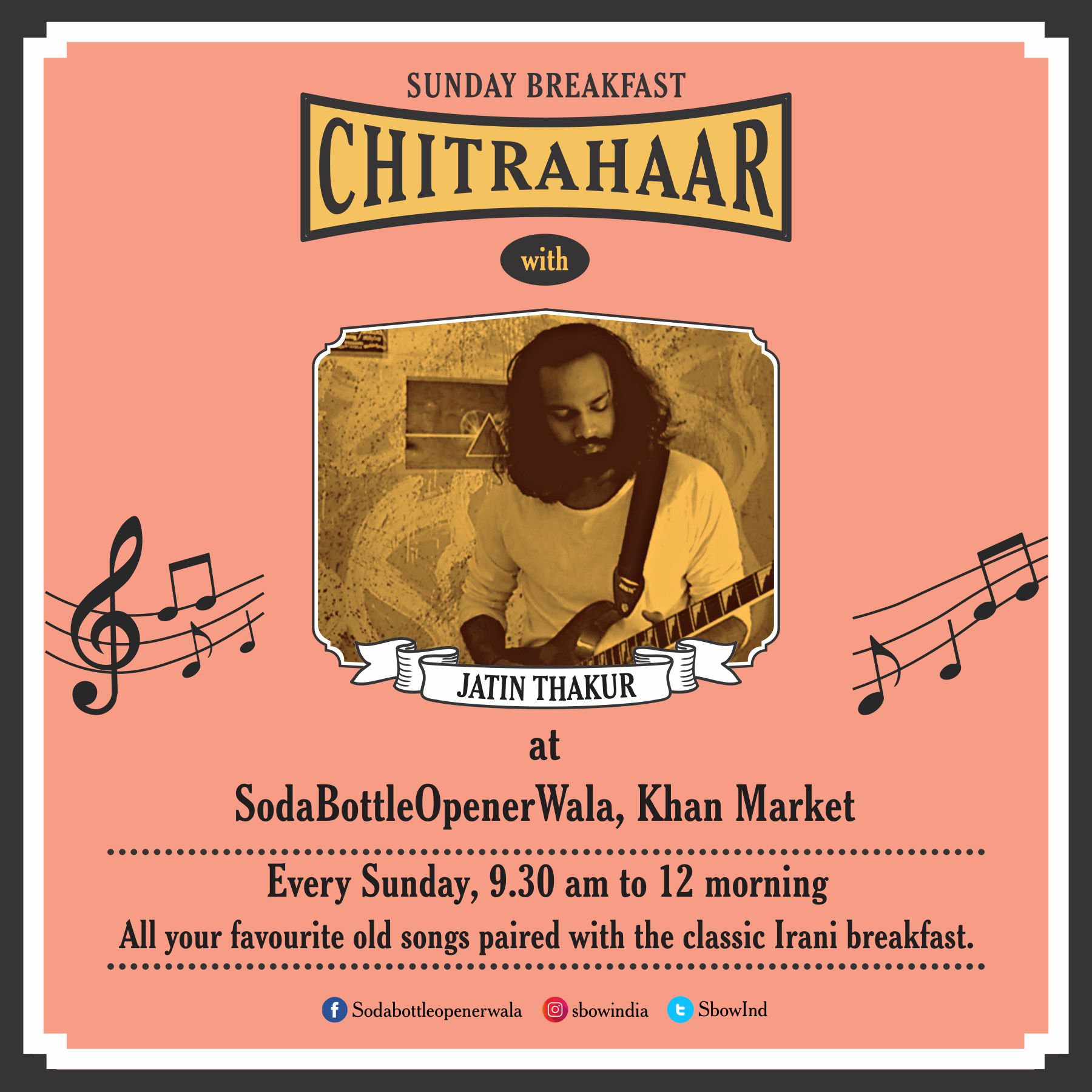 Sunday Breakfast Chitrahaar
Jatin Thakur croons away golden oldies, taking you back to the days of Chitrahaar.
Every Sunday 9:30am to 1130am.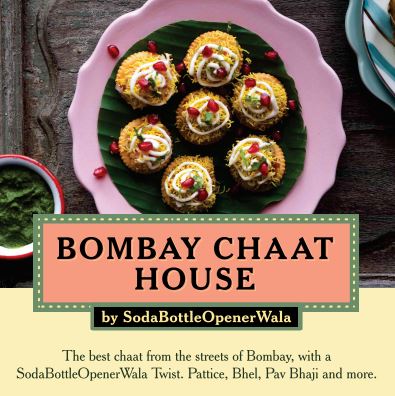 Featuring the best chaat from the streets of Bombay, with a twist. There's Goat's Cheese Pav Bhaji, Ragda and Banana Pattice, Seabuckthorn Ragda Puri, Sev Puri Cheese puri and Puffed Amaranth and Lotus Seed Bhel.
Come get your chaat on! All day 1130 an onwards. Till November 15.